By Lauren Simonetti, Account Manager, THM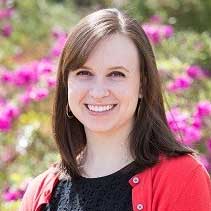 Over the past few months, organizations have had to rethink how they communicate with their members, partners, and the public in response to both the ongoing COVID-19 pandemic and the new momentum of the Black Lives Matter movement. Last month, The Lee Institute hosted a webinar on "How to Write a Transparent, Authentic and Actionable Pivot Message" led by Deborah Bosley, PhD, Founder and Principal of The Plain Language Group. Dr. Bosley provided guidelines on how to craft appropriate and personalized messages for your organization.
Here are some main takeaways:
Follow through. Think about a short term and long-term action and communication plan. It's not enough to show empathy and send one message – tell your members your action plan and what steps you will take.
Be relevant. Is your message realistic? Responsive? Refreshing? Make sure the audience can tell you understand what they are going through and that you are listening. Check out these 6 Rules of Message Relevance provided by Kivi Miller of Nonprofit Marketing Guide.
Keep it short and simple. Be concise – use short sentences and paragraphs and utilize headings and lists. Avoid clichés and jargon.
Sound like a human being. Be transparent and authentic. Write as though you are having a conversation. Be sure to use an active voice and positive language.
One size doesn't fit all. Although your overall message may be the same for all audiences, you may need to shift the focus of the message or utilize different channels for different groups.